Tek-Connect Connectable Kitchen Mats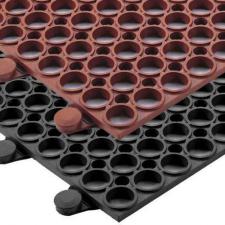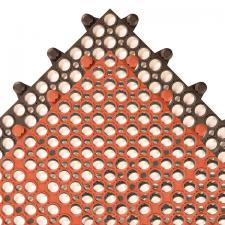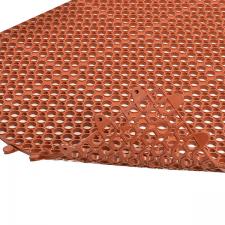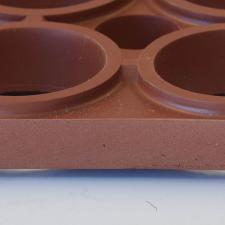 The #T16 Tek-Connect Connectable Kitchen Mats are designed with a unique molded interlocking system that will allow you to connect on the 3' or 4' sides making it ideal for 4' wide runners. Lightweight construction makes for easy cleaning and large holes allow for maximum drainage. These mats, like our other kitchen mats, come in Dark Brown Rubber for standard duty use and Red (Terra Cotta) Nitrile Rubber for greasy and oily areas.
Overall Thickness - 1/2"
Stock Sizes: 3' x 4'
Warranty: 1 year limited warranty (Black), 3 year limited warranty (Red).
Flexible configurations, some exposure to grease, oils & water, drainage and comfort.
Commercial Mats and Rubber offers free shipping in the continental United States on any order over $50.
There are no files for this product.