Aqua-Deck Marine Mats are a less expensive alternative to the DECKadence boat flooring without compromising appearance or quality!
This marine boat decking is more compact and firm than the Aqua-Soft material, and comes in 23 vibrant color choices! The Aqua-Deck material comes in 4' wide rolls and can be cut to the nearest foot. This mat can also be seamed to create oversized mats for boat, deck, dock or patio.
Logos can be added to this boat floor pad using vibrant colors. Call or email for info and pricing!
Material: UV resistant vinyl loop
Thickness: 3/8"
Rolls: 4' x 60'
Colors: 23 vibrant colors available
For use on boats, docks, decks, patios, around pools, showers, saunas, or anywhere drainage matting is needed.
Commercial mats and Rubber offers free shipping in the US on orders over $50!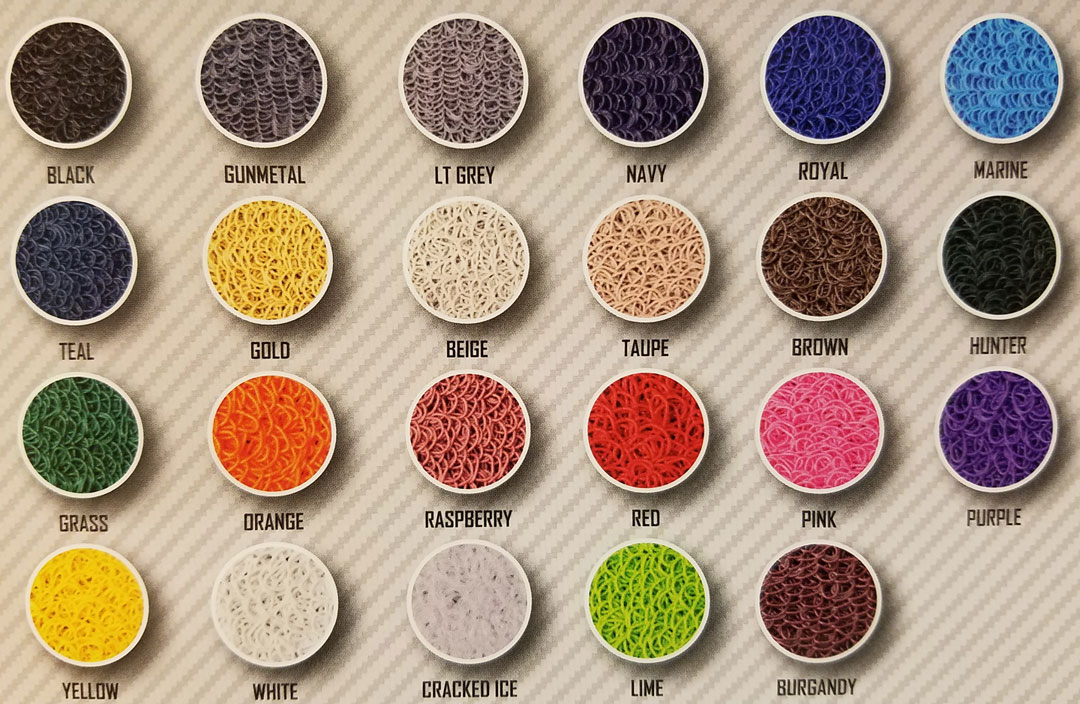 There are no files for this product.