DECKadence Flooring for Tige Boats
Here you will find a list of DECKadence boat decking options pre-cut specifically for Tige models from 2013 to present. If you have an older model Tige boat or other type of boat, please check out our template instructional video or give us a call at 1-800-810-7847 or Email Us with your approiximate dimensions for pricing. All prices listed above are for solid color flooring without logo.
DECKadence Marine Flooring has proven to be to most comfortable boat deck flooring in the industry, offering ant-fatigue properties and shock absorbtion for those choppy days on the water. Looking to have your boat name or company logo added to your flooring...no problem! We use a state of the art inlay process with 25 different color choices to create you image.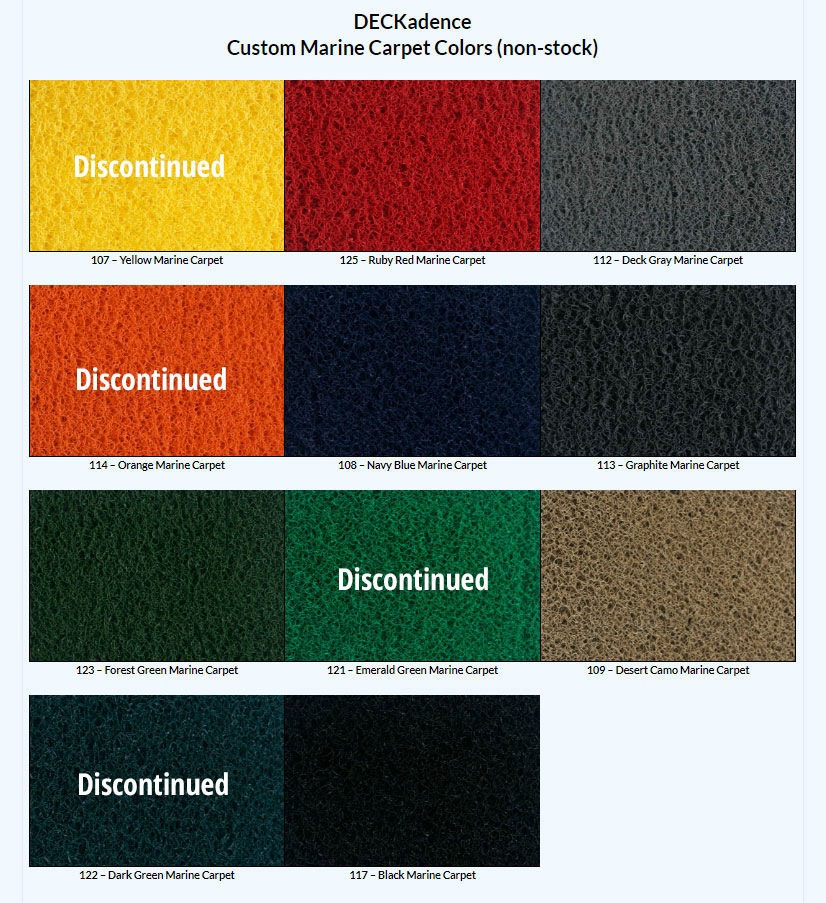 There are no files for this product.