Dura-Dot Oversized Berber Mat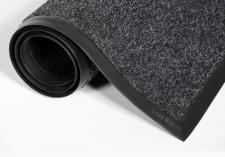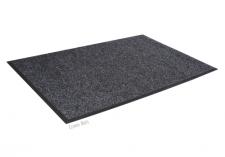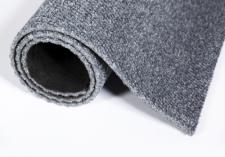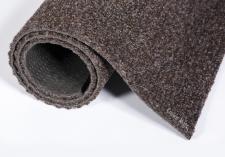 The Dura Dot Oversized Entrance Mat by Crown features a classic berber pattern that provides exceptional scraping abilities. Fully customizable, this mat can be cut to the nearest inch with widths up to 157.5". UV resistant polypropylene surface material prevents fading and mold and mildew growth while the two toned coloring helps to hide dirt and small debris for a cleaner look. Use this mat in any high traffic entrance with beveled vinyl edging or cut on site to fit perfectly into a recessed area. The Dura Dot is so tough, we offer a 3 yr manufacturers warranty!
Call 1-800-810-7847 or email Commercial Mats and Rubber today for pricing on custom sizes.
If you are looking for a quality oversized entrance mat that won't break the bank, look no further than the Dura-Dot Oversized Entrance Mat! This mat is intended for heavy traffic entrances such as shopping centers, airports, hotel lobbies and office building. Durable berber UV resistant polypropylene combined with a latex backing and a great price point makes this mat a favorite at Commercial Mats and Rubber.com!
Looking for a solid color oversized berber mat? Check out our Master Trax Matting.
• Thickness: 3/8"
• Backing: gel foam latex
• Top fibers: needlepunch polypropylene
• Wiper/Scraper mat
• Colors: Anthracite, Dark Brown, Beige, Blue/Gray, Camel, Mint
• Sizes with Nosing all sides: 3'3" x 5'3", 3'3" x 10'3", 4'3" x 6'3"
• Roll Sizes No Edging: 3' x 65', 4' x 65', 6' x 65', 1m x 65', 2m x 65', 4m x 65'
• Custom cut widths and lengths available
• Indoor- Heavy Traffic
• Large entryways up to 13'6" wide
• Hotels, Motels & Resorts
• Hospitals & Medical Facilities
• Convention Centers
• Office Buildings
• Restaurants
• Malls & Grocery Stores
• Schools & Universities
• Airports
Commercial Mats and Rubber offers free shipping in the continental United States on any order over $50.
There are no files for this product.