Smart Step w/ Decalon Recess Entrance Mats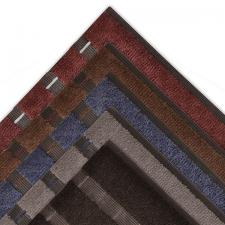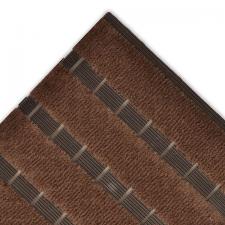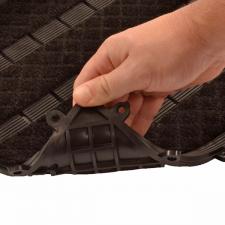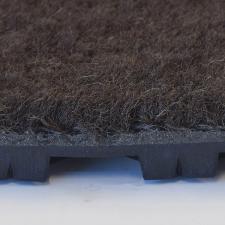 The Smart Step w/ Decalon Recess Entrance Mats by NoTrax are specifically designed for use in a cut-out recessed area and simply drop in place without adhesive or screwing into place. These mats come as 12" x 12" tiles for easy assembly or can be preassembled withiout nosing or with nosing for surface applications. This mat is ideal for the busiest traffic entryways such as malls, supermarkets, schools and more! Choose from solid tiles or slotted tiles for drainage.
Also have a look at our Smart Step w/Arrow Trax.
• For use in the busiest of foyers
• Available Colors: Gray, Brown, Blue, Black, Burgundy
• Alternating rows of ribbed vinyl and carpet strips scrape and dry the foot traffic of hundreds of visitors per day
• The #325 version features cut-pile Decalon® carpet matting strips for effective moisture retention
• Can be placed within a foyer recess – depth of 3/8″ to 1/2″ – allow 9/16″ door clearance
• Can also be placed directly on floor – allow 9/16″ door clearance
• Ribbed vinyl sections can be perforated to facilitate drainage (recommended for recess areas only)
• Mat is fully assembled at the factory to your custom size specification
• When you measure, remember: Proper placement is for the strips to run width of mat
• All mats larger than 12 feet by 22 feet will be made in 2 or more sections.
Thickness: 1/2"
For use in the heaviest recessed or non-recessed applications such as malls, schools, supermarkets, hotels, foyers, ski resorts, etc.
Commercial Mats and Rubber offers free shipping in the continental United States on any order over $50.
There are no files for this product.