Rubber / Vinyl Floor Tiles & Planks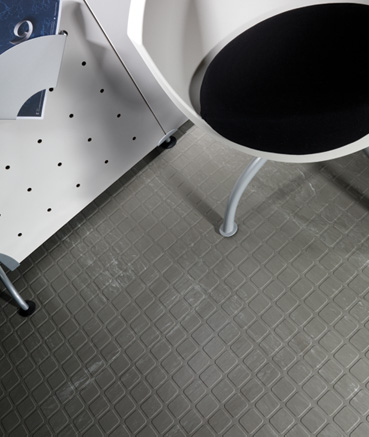 Roppe Floor Tiles are leading the industry with durability and resilience combined with brilliant colors and modern styles you won't find anywhere else. We offer many styles of Rubber and Vinyl Floor Tiles including raised circle, raised square, hammered, textured and more in over 70 color choices! Roppe Floor Tiles can be combined with Stair Treads and Wall Base products using coorThe rubber floor planks are a resilient, homogeneous, rubber tile which provide excellent resistance to abrasion, chipping, cracking and permanent indentations and yet provide fast and economical installation. It is great for use in healthcare, retail, office buildings, hospitals, laboratories, schools and some manufacturing areas.
Looking for something a little more modern? Have a look at the Northern Timbers and Leathers Collection. Northern Timbers are premium vinyl rubber wood flooring made to look like a stunning wood floor while giving you the durability of a vinyl flooring product. Get the best look from your rubber plank flooring with a selection of 21 different grain and color options to compliment your space. For an ultra-modern look, check out our collection of faux leather floor tiles as well!