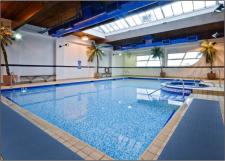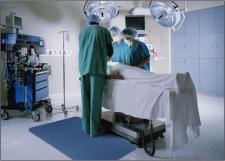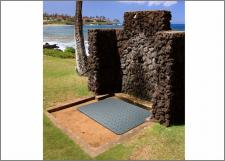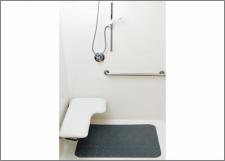 The #789 Wet Step Drainage Mat is a versitile anti-fatigue mat that can be used for any number of applications. Ideal for pool decks, saunas, showers and locker rooms, this mat is comfortable on bare feet and is anti-slip preventing dangerous slips and falls. Drainage holes allow water to freely drain beneath the mat.
The Work Step Mat is constructed of a anit-microbial closed cell nitrile rubber that will prevent the spread of bacteria and fungi. It can also be autoclave sterilized making it safe to use in operating rooms and medical scrub areas.
Material: Closed Cell Nitrile Rubber
Thickness: 1/4"
Colors: Blue or Gray
Sizes: 2' x 3', 3' x 5', 3' x 10', 3' x 20' (Custom lengths available up to 20')
Pool Decks, Locker Rooms, Saunas, Showers, Operating Rooms, Medical Scrub Areas
Commercial Mats and Rubber offers free shipping on orders over $50
There are no files for this product.