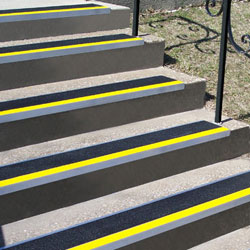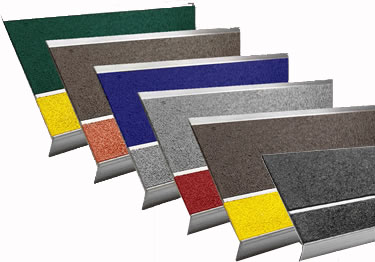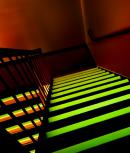 9" Deep Metal Stair Treads with Colored Strips
Please email customer service for pricing and availability.
The Roppe Metal Stair Treads with Colored Strips are constructed of heat treated exterior grade aluminum 6063T3 which is resistant to rust and corrosion in all weather conditions. Anti-slip epoxy Black coating is inlaid into each tread to provide added traction. Each 9" deep tread is pre-drilled with countersunk holes for easy installation and a flush clean look. Choose from 3' and 4' lengths or give us a call for customer lengths up to 144". Available in one color strip ar with two color strips.
Please Email Us for possible quantity discounts on 25 treads or more.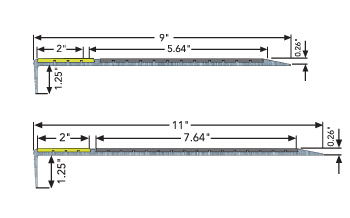 Overall Thickness: Nominal .25" Overall Thickness
Stocking Depth: Nominal 9" Stocking Depth Stocking
Lengths: Nominal 36" and 48" Stocking Lengths Stocking
Colors: All Black and Yellow & Black color Stocking Colors combination All Stocked treads are available in either Black or a combination of Yellow (front-channel) and Black (back channel) in 9" depths and 36" and 48" lengths.
Nose Profile: 90 degrees square nose
For use in heavy traffic indoor/outdoor stair wells
Commercial Mats and Rubber offers free shipping on orders over $50 in the Continental US!