Gym Rubber Flooring and Matting Solutions
Be sure to browse our full line of interlocking tiles, rubber flooring systems, gym floor mats and other gym flooring solutions right here on commercialmatsandrubber.com!
Gyms, fitness facilities and health clubs have unique needs when it comes to gym flooring materials, such as rubber interlocking floor mats, gym mats, and rubber flooring tiles. We offer a full line of quality commercial gym flooring products, including the popular Diamond Mega Plate tiles that are molded from virgin-based SBR rubber.This resilient rubber gym flooring requires no adhesive to install and is constructed with a seamless look. These massive 4'x4' self stick tiles, available in ten brilliant colors, are ideal for creating a high-impact gym flooring system.
Frequently Asked Questions About Gym Matting
The Benefits of Recycled Rubber Flooring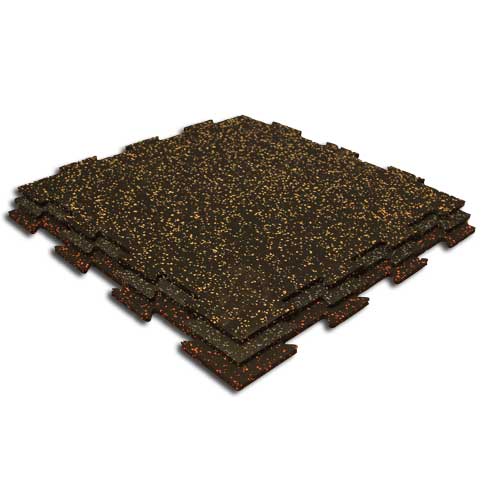 This collection of Rubber Gym Flooring offers interlocking tiles that can easily be moved to a new location or damaged / worn tiles can also be replaced easily.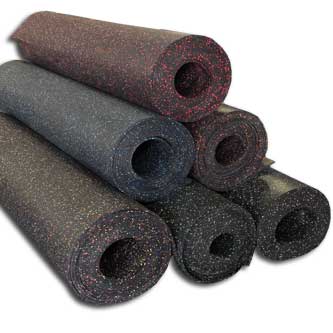 Need to cover larger permanent areas our rolled rubber gym flooring may be the option for you. Great for covering large gyms or any where rubber flooring is needed.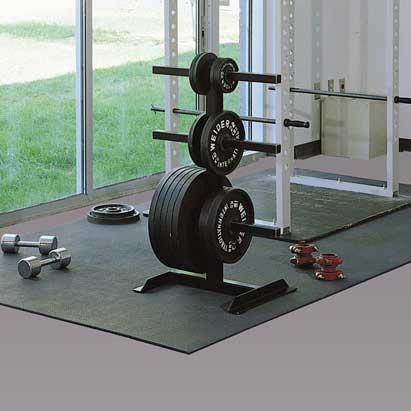 Rubber gym matting is a great choice for individual machines or smaller areas that need floor protection.