Roppe Rubber Stair Treads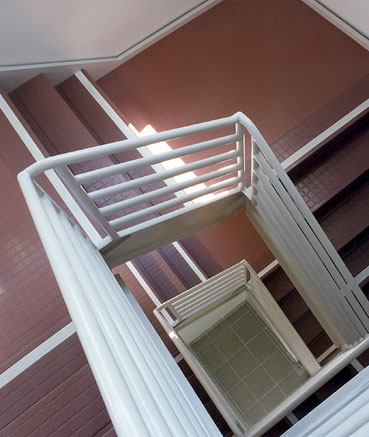 Commercial Mats and Rubber is proud to offer Roppe Rubber Stair Treads. Roppe has been the leading manufacturer in rubber, vinyl, cork and metal stair treads among other flooring products for decades. Roppe Stair Treads come in a variety of surface styles including diamond, ribbed, textured, smooth, raised square, raised circle, hammered, and just about any color you can imagine! We can also add abrasive strips or ribbed rubber insert strips to moist vinyl stair tread covers for added traction.
Most Stair Treads come in lengthes starting at 36" and up to 72", although our #93 Textured Style, #96 Raised Circle w/Riser and #98 Raised Circle without Riser can be purchased in lengths up to 108". All rubber stair treads require a glue down installation using our #3100 Rubber Tile & Stair Tread Adhesive or #2100 Rubber Spray Adhesive. For more install instructions and other information on Roppe Stair Treads, click the "Technical Data" tab at the bottom of each product page and search the informational link.