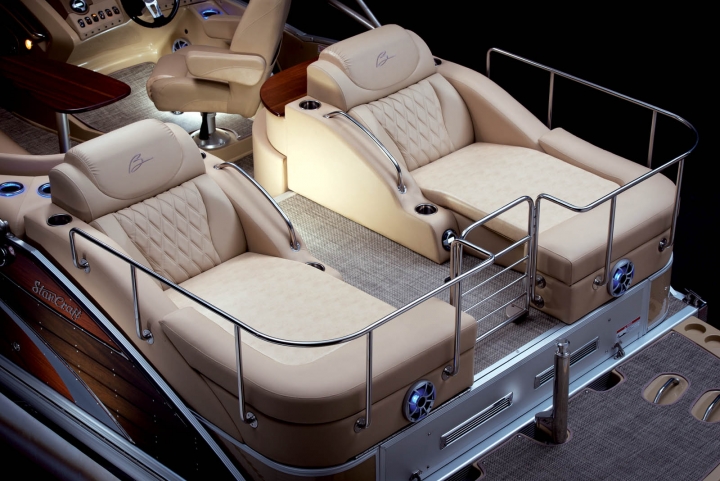 Commercial Mats and Rubber offers a large variety of styles in DIY Marine and RV Flooring. We can also provide DIY template kits for you to create a template, mail it in and we can cut most materials to spec for you.
Our Infinity Fabrics Collections offer multiple comtemporary designs for use in all types of applications including speed boats, pontoons, RV's, campers, mobiles home and even aircraft...the possibilities are endless! These Boat Matting materials are made from a waterproof polyeurethane base for comfort, then topped with a UV resistant recycled polypropylene material for a stunning look! All material is bought by the sqaure foot and easily cut on site to fit any space. We can even add bindings to these materials for a custom indoor or outdoor area rug.
On a budget? Have a look at the Supreme Vinyl Boat Decking by North River Limited. This product offers the same quality of UV resistant woven vinyl material, but with a felt backing that can be glued down, snapped, or loose laid. The Supreme Vinyl can also be cut into smaller sizes and bound for use as outdoor area rugs, dock matting, and more!
Aqua-Soft and Aqua-Deck, also known in the industry as "Spaghetti Matting" is a UV resistant looped vinyl material offering water drainage, deck protection and comfort for all types of marine and RV flooring. If you are looking for an easy DIY material for your boat with a professional look, Aqua-Soft and Aqua-Deck Flooring is the way to go!