DECKadence Boat Deck Flooring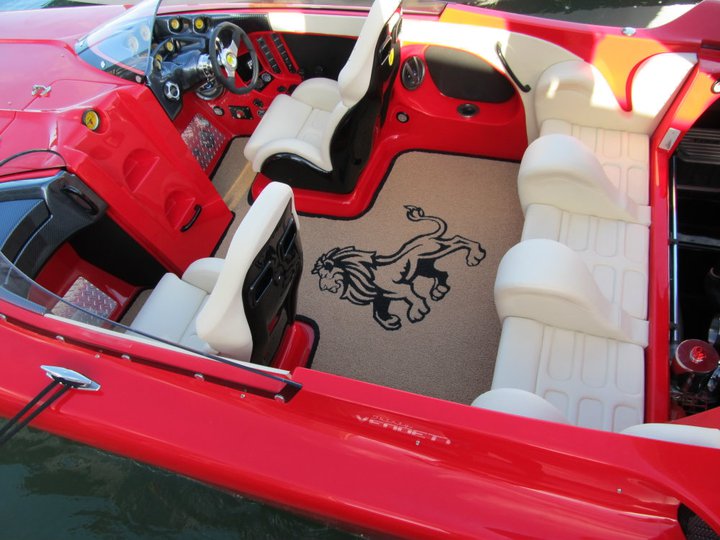 DECKadence Flooring, also known in the industry as "Spaghetti Matting" is a UV resistant, antimicrobial looped vinyl material offering water drainage, deck protection and comfort for all types of boat decks. We offer custom pre-cut marine flooring for specific boat models by, Fineline Industries, Malibu, Rec Boats and Tige from 2013 to present. Please email us to check availability on other boat manufacturer templates. For all boat models older than 2013, you can choose to follow our step by step template video and send your boat floor mat template in for us to cut, or purchase a roll of material to cut yourself. DECKadence flooring comes with a non-slip vinyl backing that will simply lay over your existing boat deck without the use of adhesives.
DECKadence Flooring has proven to be to most comfortable boat deck flooring in the industry, offering ant-fatigue properties and shock absorbtion for those choppy days on the water. Looking to have your boat name or company logo added to your flooring...no problem! We use a state of the art inlay process with 25 different color choices to create you image.
If you are looking for an easy, pre-fit or DIY material for your boat, DECKadence Flooring is the way to go!
Lets get started...choose your boat manufacturer below. (Don't see your make and model? Send an email to service@commercialmatsandrubber.com to see if your boat model template is available. Also, check out our DIY Template Video and/or give us call with approximate dimensions for pricing.)