Comfort King Anti Fatigue Mat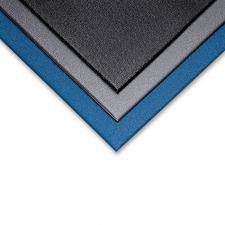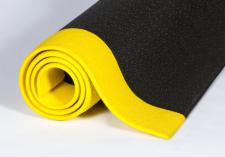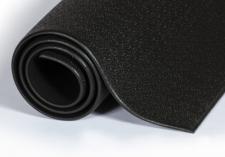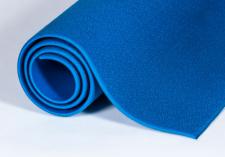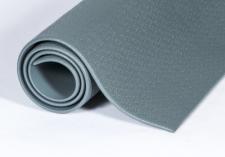 The Comfort King foam standing mat is constructed of a patented Zedlan Foam material that is more comfortable and resilient than your average foam anti fatigue mat. As a result, this is a cashier mat that relieves stress on feet, back and joints that are common with standing for long periods of time. The extra cushion that this mat provides will also increase blood flow, stimulating muscles and reducing fatigue in the work place. This mat also carries natural anti-static properties as well as chemical resistance. Choose from standard sizes or have a size custoim cut to fit your space.
Please call 1-800-810-7847 or e-mail service@commercialmatsandrubber.com for custom length and volume pricing!
PROPERTIES
•Thickness: 3/8"
•Material: Zedlan foam
•Patent # 5,965,650
•Anti-Fatigue

AVAILABLE IN
•Colors: Royal Blue, Black, Steel Gray
•Sizes- Mats: 2' x 3'*, 3' x 4', 3' x 5', 3' x 10', 4' x 6'
•Sizes- Rolls: 2' x 60'*, 3' x 60', 4' x 60', 6' x 60'
•Custom cuts available in 2', 3', 4' and 6' widths
Light to Medium Duty – Dry Areas
•Factories
•Work Stations
•Finishing/Assembly Stations
•Cashier's Stations
Commercial Mats and Rubber offers free shipping in the continental United States on any order over $50.
There are no files for this product.