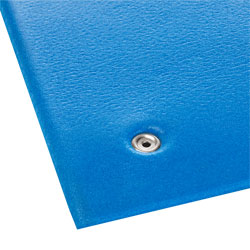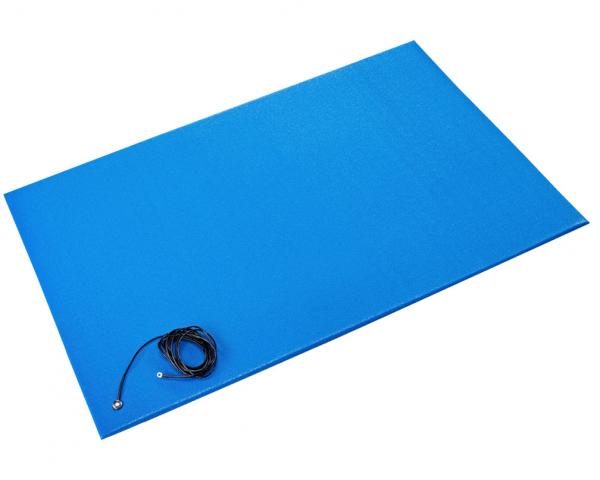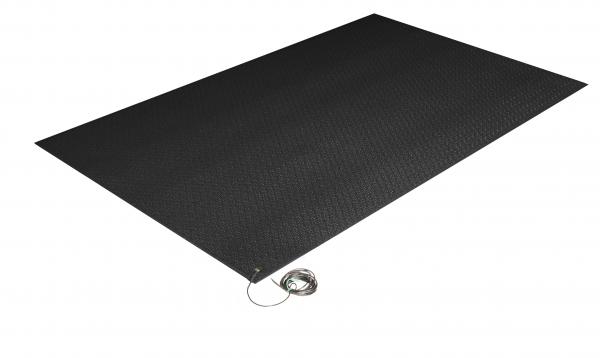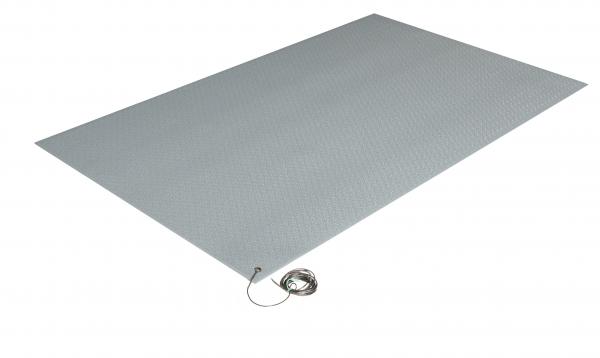 Comfort King Anti Static Mat
Comfort King Anti Static Mat:
Say goodbye to aches and pains when using the Comfort King Anti Static Mat! This mat uses a patented static dissipative Zedlan foam material which discharges static shock while keeping the worker comfortable reducing fatigue, aches and pains that come with standing on hard surfaces for long periods of time.
Anti-Static highly-energized Zedlan helps discharge static to protect electronic components from damage.
-Static Dissipative
-Stock mats Include Grounding cord
-Resistivity 10 9 ohm
-Use: light to medium duty, dry area
-Material: Zedlan, patent # 5,965,65
-Tabor Abrasion: <.25% @ 1000 cycles per AST D388
-Compression: .12 @ 7 psi per ASTM 236
-Resilometer: 33 per ASTM 236
-Thickness: 3/8″
Thickness: 3/8"
Material: Zedlan foam
Patent # 5,965,650
Anti-Fatigue, Anti-Static
Colors: Royal Blue, Black, Steel Gray
Sizes- Mats: 2' x 3', 3' x 4', 3' x 5', 3' x 10'
Sizes- Rolls: 2' x 60', 3' x 60', 4' x 60', 6' x 60'
Custom cuts available in 2', 3', 4' and 6' widths
Light to Medium Duty – Dry Areas
•Computer Work Stations
•Finishing/Assembly Stations
•Cashier's Station
•Laboratories
•Electronic Stations
•Test Stations
Commercial Mats and Rubber offers free shipping in the continental United States on any order over $50.