Cushion-Stat Anti Static Anti Fatigue Mat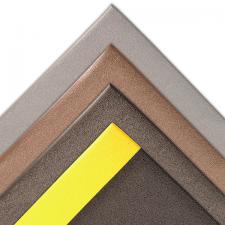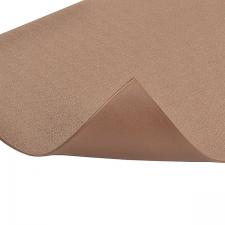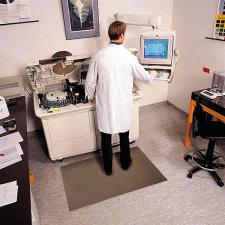 Cushion-Stat Anti Static Anti Fatigue Mat:
The Cushion-Stat Anti Static Anti Fatigue Mat is designed to reduce worker fatigue while absorbing static, protecting expensive electrical equipment from electric shock and damage. This product comes with a patented Dyna-Shield surface which protects from wear and tear prolonging the life of the mat. The low profile pebble surface pattern provides sure footing while making it easy to clean. Custom cuts are available, call for pricing!
Dissipative /anti-static matting is formulated to absorb static electricity. This matting drains static from worker keeping sensitive circuitry from damage.
Specially compounded pebble-embossed PVC sponge manufactured with NoTrax® exclusive Dyna-Shield® protective top layer.
All four sides are beveled to minimize trip hazards.
Testing is per EOS/ESD Association Draft Standard, "Standard for Protection of Electrostatic Discharge Susceptible Items = Worksurfaces" EOS/ESD-S4, Draft January 1988.
RTG measured at Moderate and 12% RH, at 10V and 100V = 109 ohms.
Please call 1-800-810-7847 or e-mail service@commercialmatsandrubber.com for any custom sizes 3', 4' widths up to 60'
•Overall thickness is 3/8 inch.
•Stock Sizes – 2'x3', 3'x5', 3'x10'
•Roll Sizes – 3′x60', 4′x60'
•Custom Sizes – Available in 3' and 4' widths
Ideal product for basic anti-fatigue and antistatic relief in an office or light-duty application.
Commercial Mats and Rubber offers free shipping in the continental United States on any order over $50.
There are no files for this product.