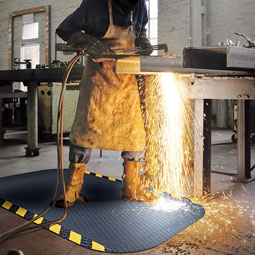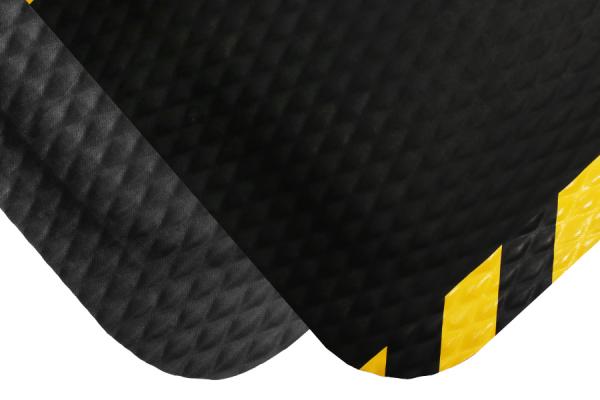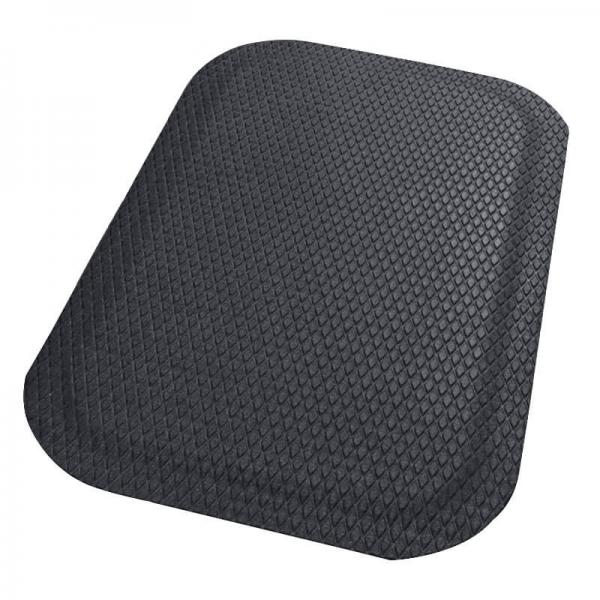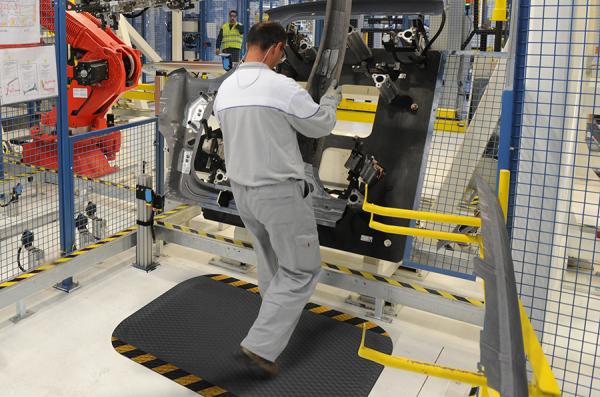 Hog Heaven Anti Fatigue Mat
Custom lengths are available in 2', 3', 4' and 5' widths. Please contact customer service for pricing.
Hog Heaven Anti Fatigue Mat:
The Hog Heaven Anti Fatigue Mat has a unique diamond surface pattern which provides traction and resistance to oil and chemicals. Two thicknesses available for maximum comfort. Choose from standard black color or yellow stripe borders for specified work stations.
Hog Heaven mats are welding safe and anti-static.
Flexible rubber borders will not crack or tear.
Contains 15% Recycled Rubber Content
Certified slip-resistant by the National Floor Safety Institute.
Recommended for use work stations, assembly lines, shipping lines and other areas where workers stand for extended periods.
Exceptional Anti-Fatigue matting. HogHeaven mats are manufactured of solid Nitrile rubber top surface with a closed-cell Nitrile/PVC cushion backing. This surface offers better common chemical resistant than most other materials. The slip-resistant rubber mat's non-slip top offers traction in any direction. Ideal for any anti-fatigue area. Available in two thicknesses 5/8" and 7/8". Borders are available in black or OSHA approved striped borders.
NOTE: All sizes are approximate. Please call 1-800-810-7847 or email [email protected] for pricing on custom lengths or volume orders.
Fast Ship Times
No Minimum Order Quantity
Best Warranty
Recommended for distribution, manufacturing and retail facilitiees for picking lines, assembly lines, work stations, check-out stations and more
Commercial Mats and Rubber offers free shipping in the continental United States on any order over $50.