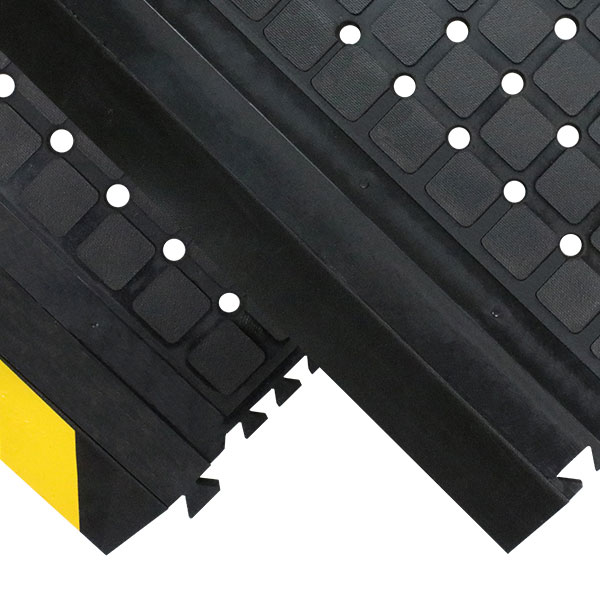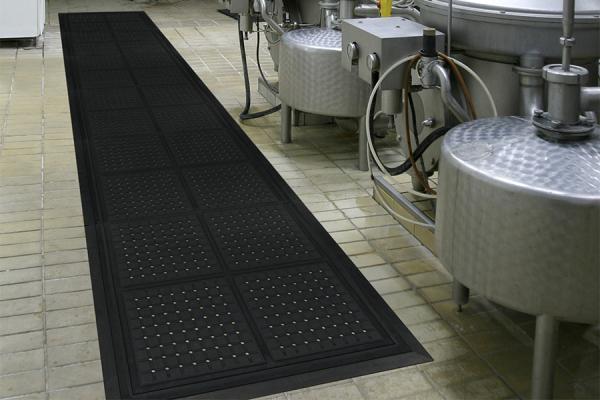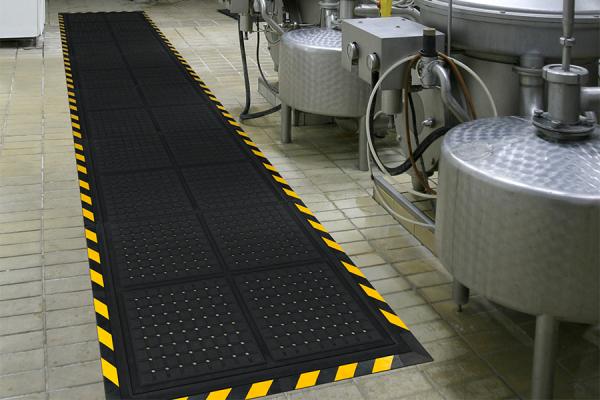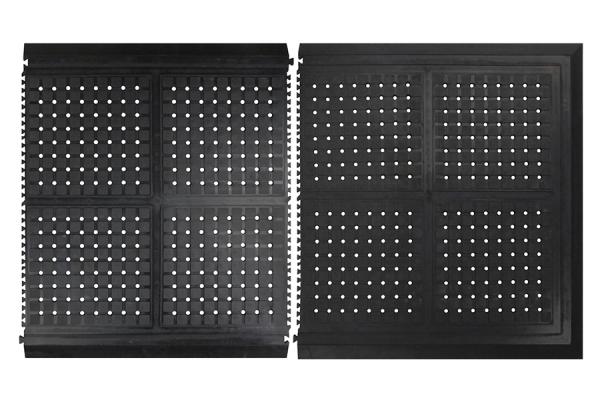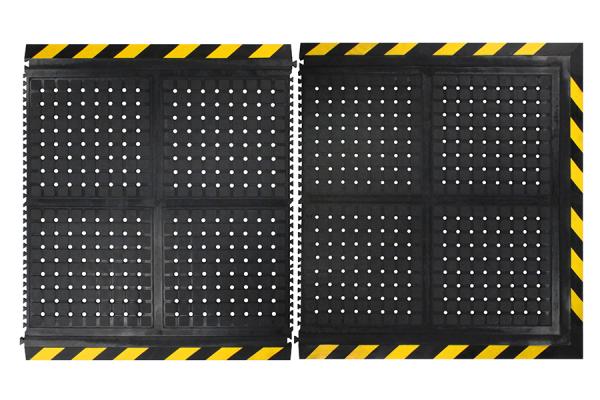 Hog Heaven III Linkable Drainable Mats
When standing all day at wet area work stations, you want to be as comfortable as possible. The Hog Heaven III Drainable Linkable Mats are the perfect solution for all day comfort and slip resistance! These mats interlock on the ends to create an ergonmic runner that is perfect for assembly lines, packaging facilities and more. The Nitrile Rubber construction makes these mats safe for welding and impervious to liquids, fats, oils, grease and chemicals.
Please note, mat sizes are approximate as rubber shrinks and expands in conjunction with temperature and time. Tolerable manufacturing size variance is 3-5%.

Sizes: End: 39.875" x 43.75" / Middle: 36" x 43.75"
Material: Nitrile Rubber
Thickness: 3/4"
Recommended for indoor use in industrial settings such as manufacturing facilities, distribution centers, machine shops, and areas that have liquids present.
This product qualifies for free shipping in the Continental US