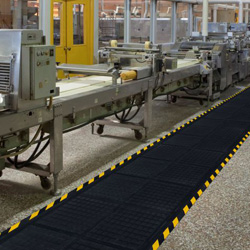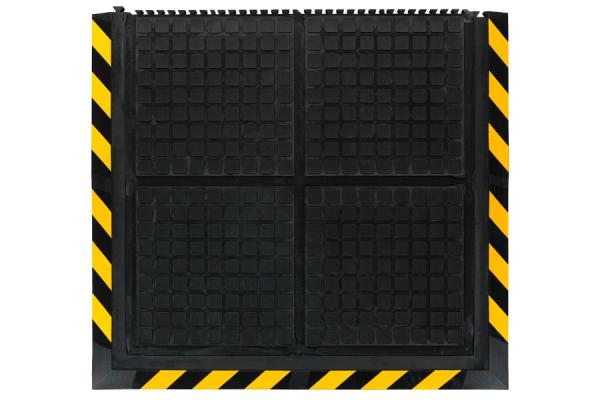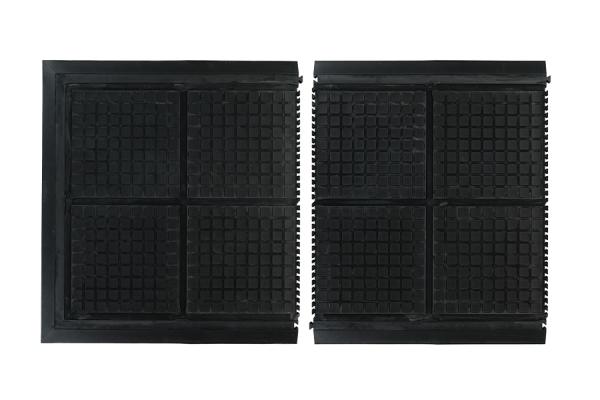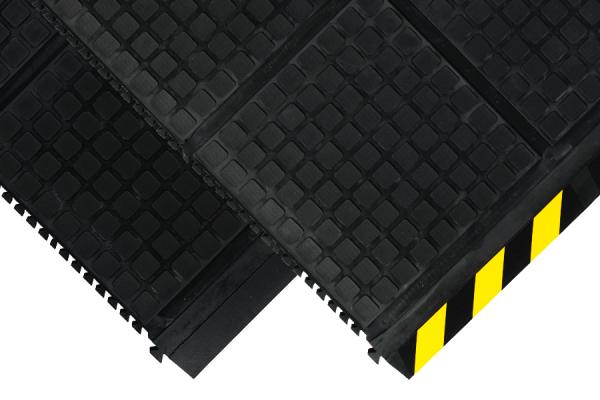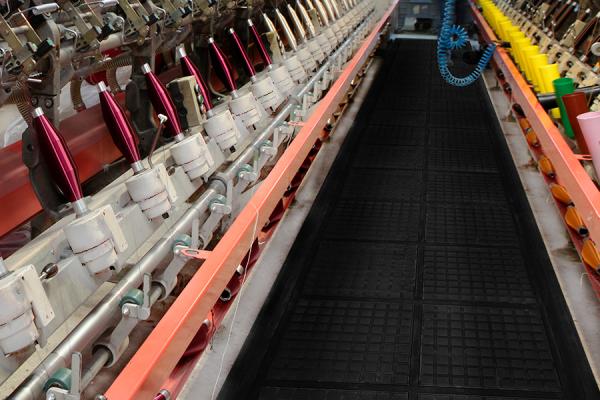 Hog Heaven III Comfort Linkable Mats
The Hog Heaven III Comfort Linkable Mats are ideal for creating anti-fatigue runners in 3' increments for industrial use. The nitrile rubber surface is molded, not glued to the foam base preventing delamination. This material is oil and chemical resistant and has built in beveled edges in Black or Yellow stripes to eliminate trip hazards.
Outstanding anti-fatigue qualities for dry areas

Solid 20% recycled Nitrile Rubber top surface has excellent chemical and oil resistance

Closed cell Nitrile Rubber cushion provides long lasting comfort

Welding safe

Nitrile Rubber surface is molded to the cushion backing (not glued) so the surface will not delaminate

Rubber surface remains flexible for the life of the product and will not curl or crack

Borders available in black or yellow striped

Static dissipative and certified slip resistant by the National Floor Safety Institute

Recommended for distribution, manufacturing and retail facilities for picking lines, assembly lines, work stations, checkout stations and more
Also check out our Hog Heaven II Modular Tiles!
Overall Thickness: .75"
Nitrile Rubber Top Surface: .120"
Nitrile Rubber Cushion: .63"
Coefficient of Friction of Top Surface: Dry .92; Wet .86
Passes flammability standard DOC-FF-1-70
Assembly lines, welding areas, commercial garages, laboratories, and more
Commercial Mats and Rubber offers free shipping in the continental United States on any order over $50.