Interesting Facts About Logo Mats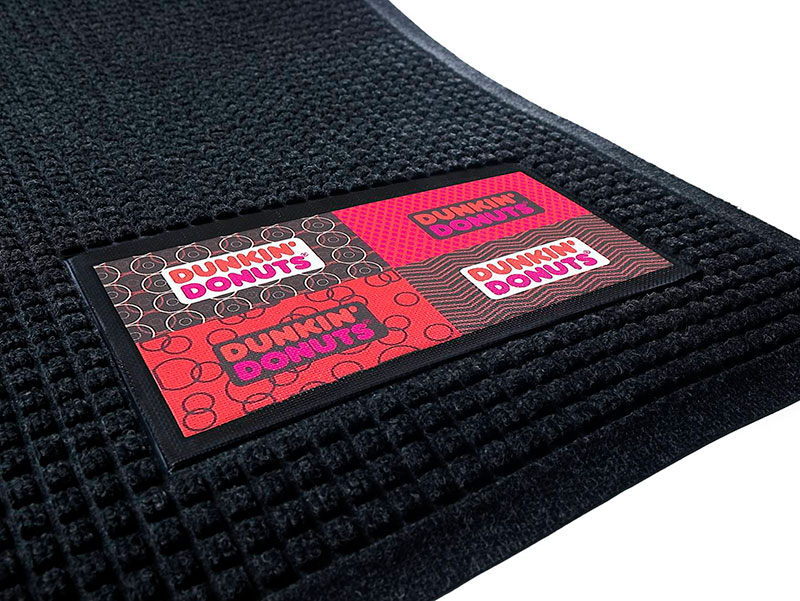 Personalized Door Mats:
Personalized Door Mats also known as "Logo Mats" have come a long way since the day we just had our family name printed on a boring old door mat. There are now multiple materials and processes that can be used and an unlimited amount of color choices to truly customize a mat to your unique specifications. With today's advanced printing machines, mats can be made with a building number, your company logo or even with your favorite photograph. That's right, the sky is the limit to customizing your very own entrance mat!
Here are some interesting facts about Personalized Door Mats:
1. Materials
Remember those old Natural Coco Fiber Mats that your parents used to have outside your home? Yeah, we still have those but in much cooler colors! Not what you are looking for? That's OK, we have so many other materials to choose from such as our Waterhog Inay Mat made from UV resistant polypropylene, our Classic Impressions Mat with olefin carpet top, or the SuperScrape Rubber Mats made from 100% Nitrile Rubber.
2. Process
Logo Mats are made in many different ways, but one of the most popular is the Jet Print process which can be found on our Jet Print Mat. With this process, an image can be reproduced in photo realistic quality using endless ink colors usually injected into a yarn or onto a rubber film that is then heat sealed onto a mat like the Super Scrape Impressions Mat.
Another popular logo mat process would be the Inlay Process as seen on our Power Loc Inlay Mat where the image is precisely cut out of material and either glued or sewn into the mat. This process is popular because it is durable and produces crisp lines and stunning images.
3. What can a Personalized Door Mat do for my business?
First Impressions are everything especially in business, and a logo mat can be an inexpensive way to present your brand to the customer as soon as they walk through the door. But it doesn't stop there, these mats can be informational as seen in our Safety Message Matting. For example, if you have a work station that requires safety glasses you could present this message on a mat before workers enter the room. A logo mat can also be a great promotional item or gift to a company carrying your brand. Our Embossed Anti-Fatigue Mats or SuperScrape Signature Mats are a great example of this.