Pebble Step Sof-Tred w/Dyna Shield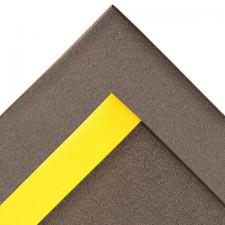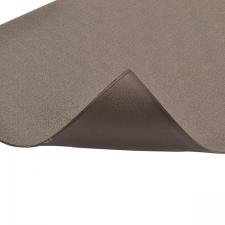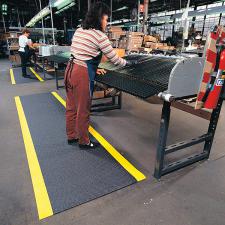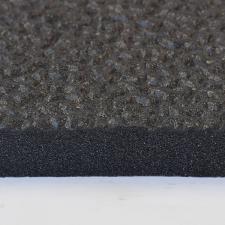 Pebble Step Sof-Tred w/Dyna Shield:
The Pebble Step Sof-Tred w/Dyna Shield by NoTrax tops ordinary antri-fatigue mats with its exclusive Dyna-Shield PVC sponge and resilient protective top layer to hold up to tough dry environments. The embossed pebble surface provides traction while making it easy to clean. Closed cell PVC material is comfortable and promotes blood flow to the legs and joints resulting in reduced fatigue and boosting worker morale and productivity!
•Overall Thickness – 3/8"
•Stock Sizes – 2'x3', 2'x6', 3'x4', 3'x5', 3'x6', 3'x12'
•Roll Sizes – 2'x60', 3'x60', 4'x60'
•Custom Sizes – Available in 2', 3', and 4' widths
Work stations where the need for longer lasting fatigue protection is required.
Commercial Mats and Rubber offers free shipping in the continental United States on any order over $50.
There are no files for this product.