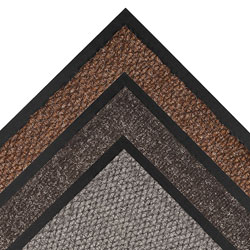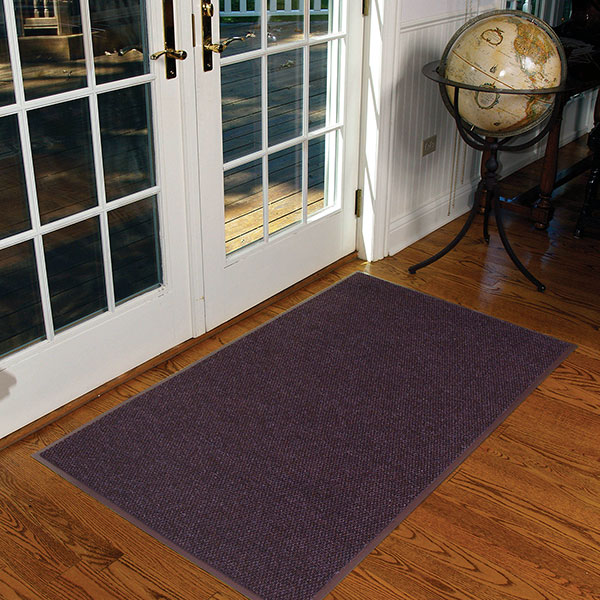 Polynib Inside Entrance Mat
The Polynib Inside Entrance Mat by No Trax is a low profile berber style mat with a rich luxurious look. The tightly woven loop pile carpet traps moisture and debris and provides a greater crush resistance for long lasting wear. The Polynib also comes with a color coordinated border keeping is aesthetically appealing in any location. Recommended and approved product as a part of the GreenTRAX™ program for "Green Cleaning" environments (when used as part of the "Stages" system).
Can't find your size? Call 1-800-810-7847 or email service@commercialmatsandrubber.com for a custom quote!
Overall Thickness 1/4" to perform in narrow clearance doorways
Face Weight 24 oz per sq. yd.
Stock Sizes 2'x3', 3'x4', 3'x5', 3'x6', 3'x10', 4'x6', 4'x8'
Roll Sizes 3'x60', 4'x60', 6'x60'
Custom Sizes Available in 3', 4', and 6' widths
Indoor –
•Entranceways
•Lobbies
•All light to medium traffic areas.
Commercial Mats and Rubber offers free shipping in the continental United States on any order over $50.
Overall Thickness ? 1/4? to perform in narrow clearance doorways
Face Weight ? 24 oz per sq. yd.
Stock Sizes ? 2?x3?, 3?x4?, 3?x5?, 3?x6?, 3?x10?, 4?x6?, 4?x8?
Roll Sizes ? 3?x60?, 4?x60?, 6?x60?
Custom Sizes ? Available in 3?, 4?, and 6? widths