Power Loc Berber Carpet Tiles
The Power Loc Oversized Mat is second to none, and the same goes for the Power Loc Berber Carpet Tiles! With 52 ounces of yarn per square yard, you can be sure that these tiles are going to last through thick and thin. Each case comes with 12 tiles in 19.69" x 19.69" x 1/2" thick. UV resistant polypropylene fibers allow this material to be used inside or outside, and will not fade in direct sunlight. Choose from over 20 color options to match an decor!
52 oz. Face Weight
Carpet Style: Needlepunch - Berber
100% Solution dyed UV stable Polypropylene fibers
Non-slip backing
Thickness: 1/2"
Tile Size: 19.69" x 19.69"
Carton Size: 12 tiles/32.5 sq. ft.
For use in high traffic entryways, vestibules, lobbies, malls, grocery stores, professional buildings, etc.
Commercial Mats and Rubber offers free shipping on orders over $50 in the continental US.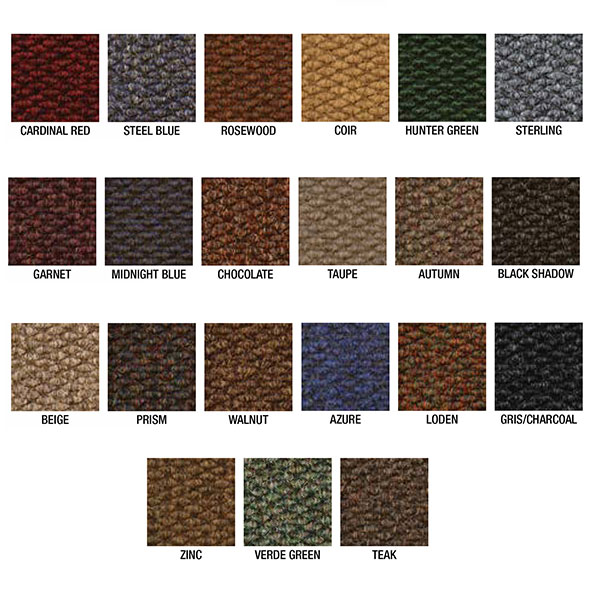 There are no files for this product.