Razorback Anti Fatigue Safety Mat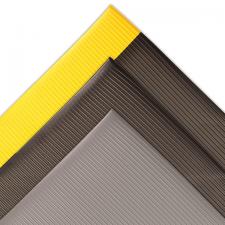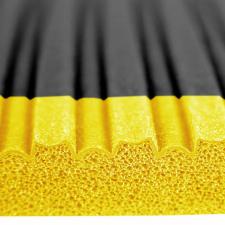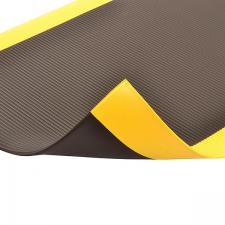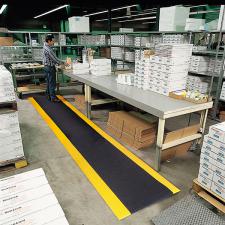 Razorback Anti Fatigue Safety Mat:
The Razorback Anti Fatigue Safety Mat is an economical ergo mat with traction ribs running width-wise instead of lengthwise making it easier to clean than other rib runner mats. This mat ius constructed of Dyna-Shield PVC sponge which is tougher and outperforms your average foam anti-fatigue mat. All four sides are beveled to minimize trip hazards in the work place.
Please call 1-800-810-7847 for custom sizes! Available widths 2', 3' and 4' up to 60' in length.
•Overall Thickness – 1/2"
•Stock Sizes – 2'x3', 2'x6', 3'x4', 3'x5', 3'x6', 3'x12'
•Roll Sizes – 2'x60', 3'x60', 4'x60'
•Custom Sizes – Available in 2', 3', and 4' widths
Work stations where the need for longer lasting fatigue protection is required.
Commercial Mats and Rubber offers free shipping in the continental United States on any order over $50.
There are no files for this product.