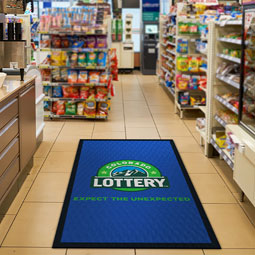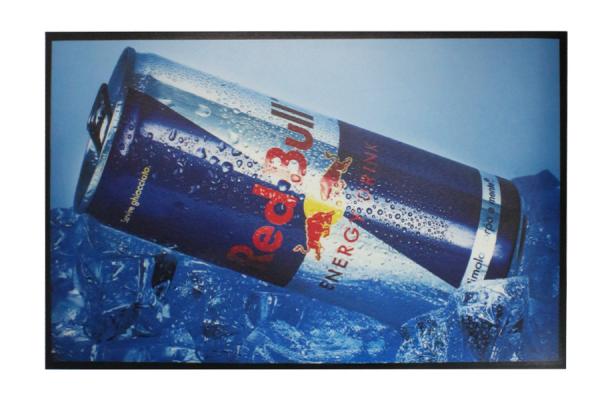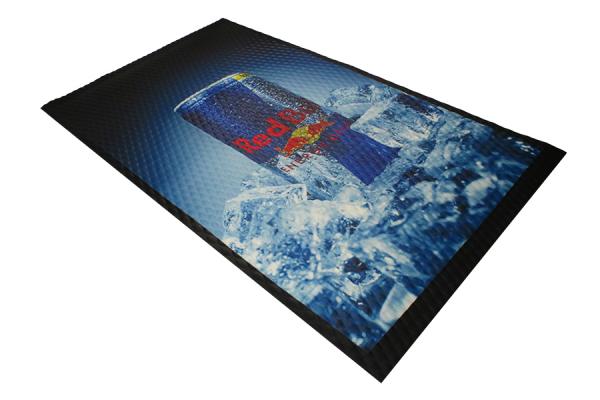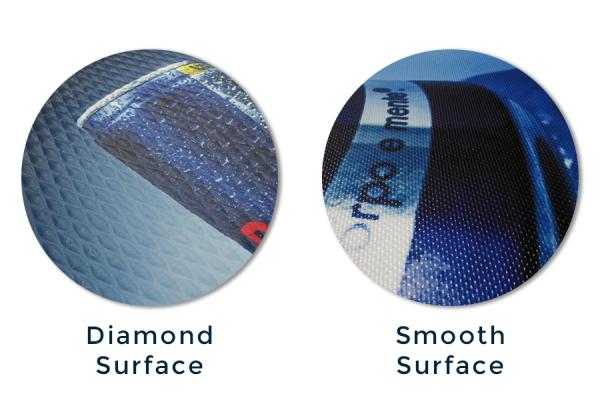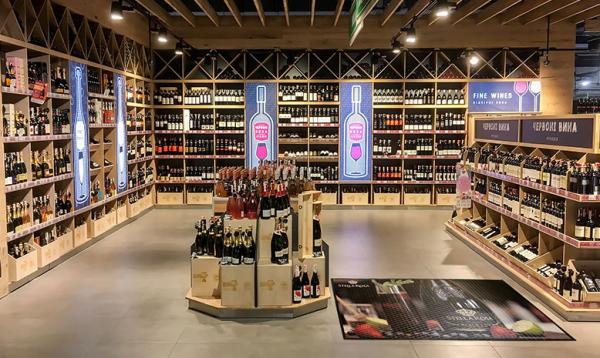 Rubber Floor Impressions Promo Mats
For pricing, please email us at [email protected] and include the following:
1. Which type of logo mat you are interested in
2. A pdf or jpeg file of your logo
3. The size(s) needed
4. The quantity needed
5. Any additional instructions
We will get back to you asap with your custom logo mat quote!
The Rubber Floor Impressions Promo Mat is the perfect way to promote your business or product. Using a 3/16" Thick Nitrile Rubber Mat, we are able to product high detail photo-realistic images to catch the eye of your customers! This mat is is thin enough so it doesn't pose a trip hazard, and light enough to roll up and carry to promotional events, and will lay flat for permanent use in your business. Choose from a 150 color choices! Diamond surface mats come in 6 standard sizes and custom sizes in 3' widths (34") up to 10' long (117"), and 4' widths (46") up to 8' long (93") in one foot increments.
CONSTRUCTION:
Material: Nitrile rubber
Logo/Image Material: Polymetric film
OVERALL MAT THICKNESS: 3/16 inch (0.1875" )
STANDARDS & TESTING
Floor Impressions are all rubber mats that feature a digital imprint. A digital imprint allows for much more detail; and bright, vivid colors can be easily achieved. PMS colors may be matched for an additional fee.*  Floor Impressions Mats are available in Diamond surface only.
Minimum Text Height: 1/4" for diamond top and 1/8" for smooth top (includes lowercase text)
Minimum Line Thickness: 1/16"
These text requirements are for general use; however, special fonts and very thin letter forms may need to be made larger or thicker and will be approached on a case-by-case basis.
The background color of the imprint area should not be set to white.  It is difficult to keep the logo clean through the manufacturing process.
Solid color designs are not available and cannot be produced. The print area must be comprised of text and/or logo.
Powerclips in CorelDraw files must be avoided. 

Mat Size                      Imprint Area
2' x 3' (22" x 34")         21" x 33"
3' x 4' (34" x 46")         33" x 45"
3' x 5' (34" x 58")         33" x 57"
3' x 8' (34" x 94")         33" x 93"
3' x 10' (34" x 118"      33" x 117"
4' x 6' (46" x 69")         45" x 68"
3' (34") width                33" x up to 117"
4' (46") width                45" x up to 93"
*We will do our best to match a PMS color, however, color matching can be extremely challenging. Although we can get close, color is never an exact science and variations will occur. An exact color match is vulnerable to many factors, including the fact that we use a hot press to combine the rubber surface and cushion backing. Heat from the press often causes the color to lighten. Typically, we can get close to most PMS colors, but the final color may be a few shades off. For the PMS color to be as close as possible, we require additional time to create the proof sketch. Specific PMS colors may be matched for a one-time additional fee. A maximum of 4 PMS colors may be used in any given design.
2' x 3' (22" x 34")
3' x 4' (34" x 46")
3' x 5' (34" x 58")
3' x 8' (34" x 94")
3' x 10' (34" x 118")
4' x 6' (46" x 69")
Available in custom sizes with widths of 3' (34") and lengths up to 117"; and with widths of 4' (46") and lengths up to 93" long.
Available in diamond or smooth surface, however, smooth is limited to sizes 2' x 3' and 3' x 5'.
Please note, mat size is approximate as rubber shrinks and expands in conjunction with temperature and time. Tolerable manufacturing size variance is 3-5%.
For indoor use in all types of retails stores as well as trade shows or any place you want to promote a business or product!