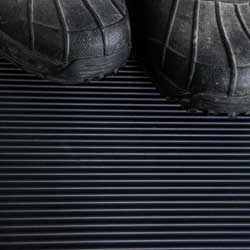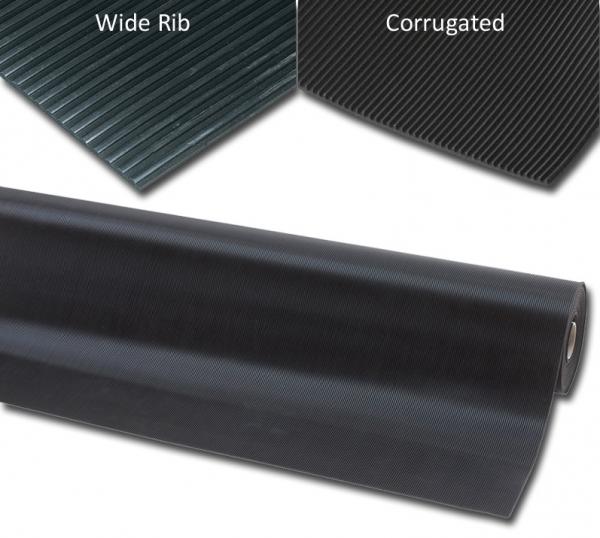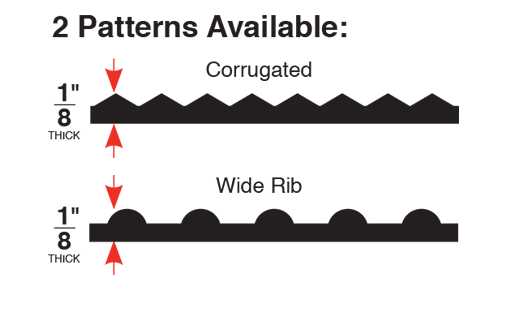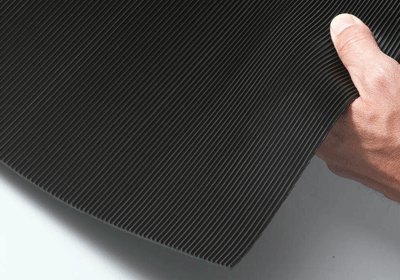 Tuff Foot Floor Protection Matting
Please call or email for custom lengths in 2', 3', 4' or 6' widths
The Tuff Foot Floor Protection Matting is a top seller at Commercial Mats and Rubber.com! This super tough ribbed vinyl runner is an inexpensive way to provide traction and protect your floors of oils, liquids or harsh chemicals. Choose corrugated for ultimate traction or wide ribbed for easy cleaning.
The Tuff Foot is an excellent economical safety runner. Corrugated or Wide Rib profile improves safety with increased traction. All purpose vinyl runner matting. Protects floors reducing maintenance costs. 100% flexible vinyl compound resists grease, oil and chemicals. Used in many applications including old car / truck restoration.
Please contact us at 1-800-810-7847 or e-mail [email protected] for custom sizes.
1/8" Thick
100% PVC Compound
Corrugated or Rounded Wide Rib Surface
Any Industrial application where floor protection is a must. This product is used in many many many applications.
Commercial Mats and Rubber offers free shipping in the continental United States on any order over $50.