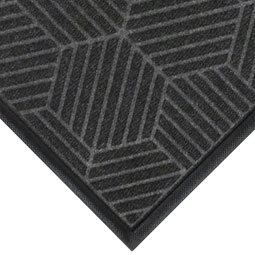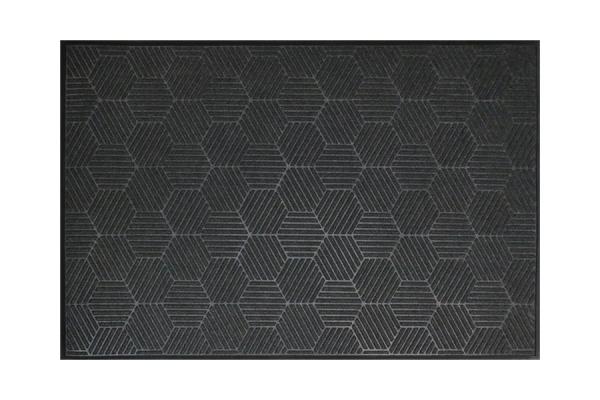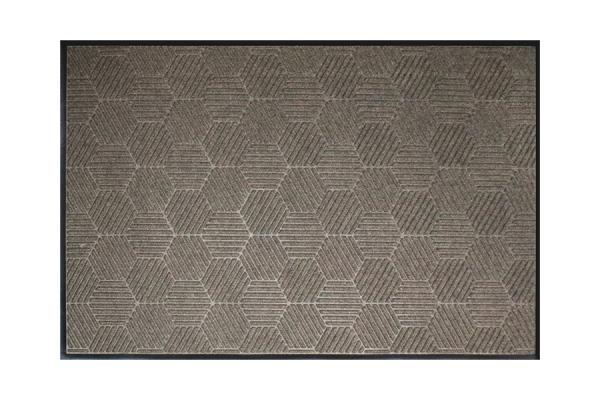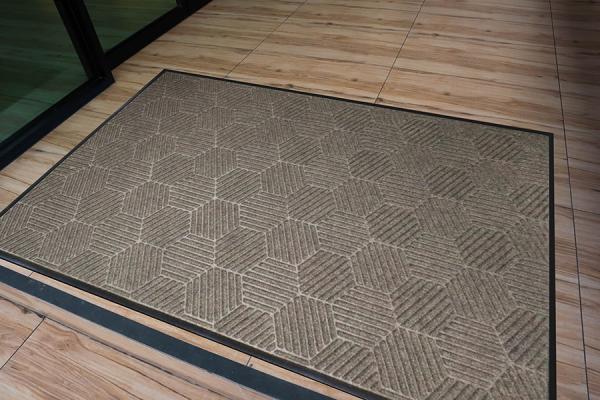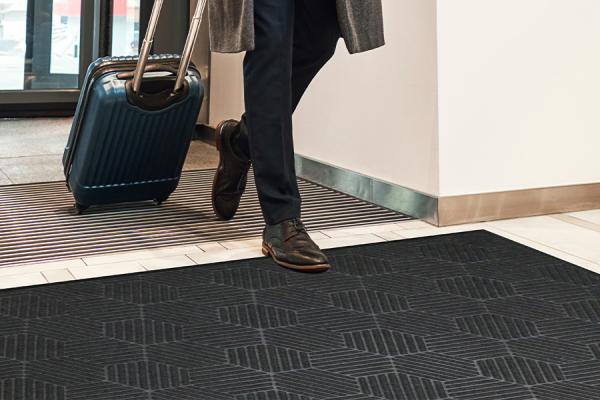 Waterhog Silver Anti-Microbial Mat
Stop the spread of germs and bacteria on your shoes with the Waterhog Silver Anti-Microbial Entrance Mats. These mats offer the same bi-level quick drying polypropylene construction that Waterhog Mats are known for, but with a special silver solution additive that is proven to preven the spread of harmful bacteria by 99%! Choose from 8 standard size options and 2 different colors. Keep your floors clean of liquids and debris as well as germ free with this innovative floor mat.
SURFACE
Material: Solution-dyed PET (polyethylene terephthalate) featuring zirconium phosphate-based ceramic ion-exchange resin containing silver.
Weight: 30 ounces/yard2
Construction: Needle-punched
Design: Honeycomb
BACKING OPTIONS 
Material: SBR rubber - smooth or universal cleated
Thickness: 78-mil (body thickness 78-mil; border thickness 143-mil)
OVERALL MAT THICKNESS: 3/8 inch (0.375")

STANDARDS & TESTING
This product qualifies for free shipping within the Continental US!